BUSINESS PROMOTION VIDEO || ZDTechs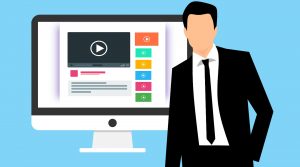 ZDTechs can help accelerate your business growth through the creation of videos promoting your business services and activities  giving a qualitative explanation about your rendered services.
Video Marketing according to recent business researh carried out as proven to be very effective in terms of awareness creation for various products and services, which as been seen to be effective in high profit turn over over a long period of time. 
We will be showcasing your products and services to millions across the globe utilizing various medium like youtube and other social media channels.
Monday        9.00am - 6.00pm
Tuesday         9.00am - 6.00pm
Wednesday   9.00am - 6.00pm
Thursday       9.00am - 6.00pm
Friday            9.00am - 6.00pm
Saturday       9.00am - 6.00pm
Sunday -        Closed.
Our collective experience is over 5 years, we have been providing clients  all over the globe with 100% quality service.
First class services, built to specification and on-schedule project delivery.
Send us your Feedback on - [email protected]
Copyright 2018 – 2021 © Zillion Deals Tech Solutions. All Rights Reserved.