WEB DESIGN/DEVELOPMENT || ZDTechs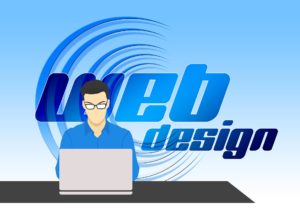 At ZDTechs we do not just design and develop a website but we make sure the website is purpose driven and best suit your project vision. We create website that meets your business needs without over-stretching your budget, our goal is to create a positive experience with your website project to make sure you acquire the maximum requirements and optimal return on your investment.
We provide your website project with a well researched domain name corresponding with your project ideology/business plan, a reliable hosting service, website security service and a live chat support system inclusively.
We design various types of websites for various types of businesses they include;- Corporate websites, Non-for-Profit (NGO) Websites, Online Stores, Personal Blogs, Training School Websites, New Product Introduction Websites, Forum/Community Website Development, Wedding Websites, Social Websites, Custom Web Application Development (School, Logistics Portal, etc) and lots more.
OUR REQUIREMENTS
In order to enable us develop an outstanding website with your vision projection, ZDTechs request that you provide the following;
Detail information about your business,

Corporate profile or presentation in soft copy,

Digital photos of present/past projects,

Company logo,

Corporate colour 

Contact information.


looking to set up a small web presence, with a static or dynamic website, blog or an e-commerce portal to run an entire business online? 
Zillion Deals Tech Solutions will get you there with the right deal with 100% Quality Service.
Monday        9.00am - 6.00pm
Tuesday         9.00am - 6.00pm
Wednesday   9.00am - 6.00pm
Thursday       9.00am - 6.00pm
Friday            9.00am - 6.00pm
Saturday       9.00am - 6.00pm
Sunday -        Closed.
Our collective experience is over 5 years, we have been providing clients  all over the globe with 100% quality service.
First class services, built to specification and on-schedule project delivery.
Send us your Feedback on - [email protected]