Welcome To Zillion Deals Tech Solutions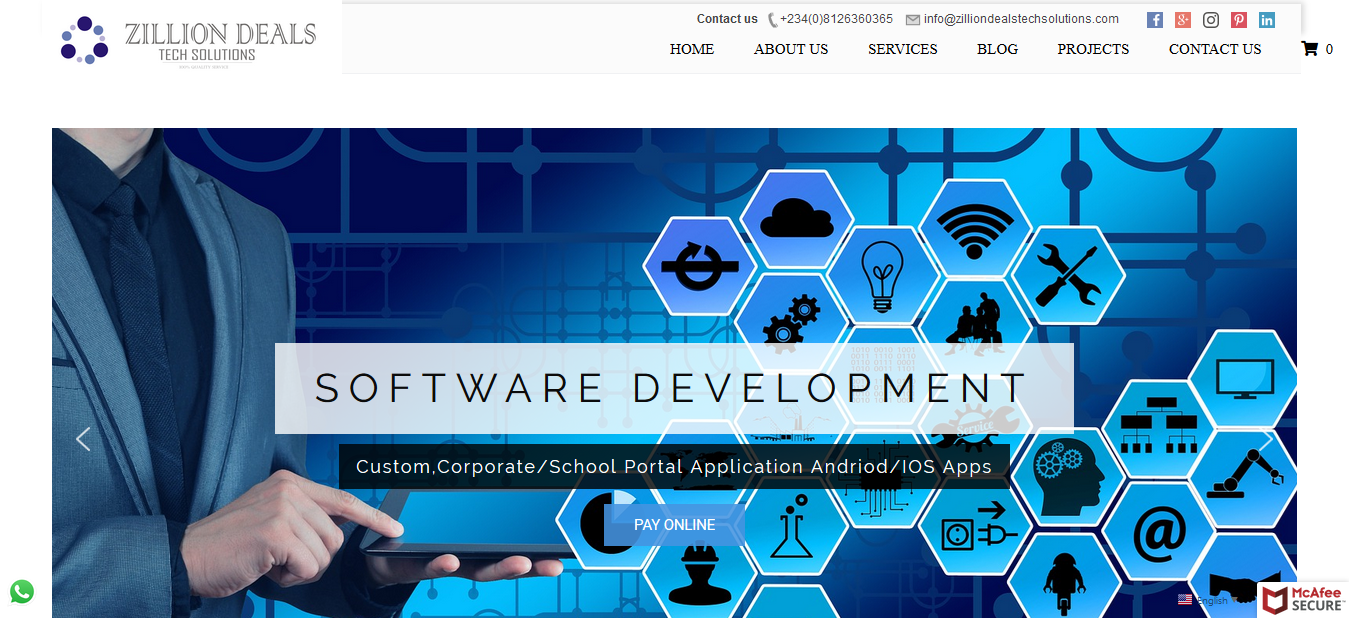 Your Best Web Tech Solution Partner
Zillion Deals Tech Solutions as been providing technical assistance to individuals, companies and government organisation. We provide custom/responsive designed websites with strategic insights to generate greater brand engagement, higher conversions and business growth through E-Business. Do you have a minimum sales/customers of below 40 every week? If yes then you need our services to grow your E-Business.
Brief History About Us
In over 6 years of service we have been providing web technology solutions for small and large enterprise at various sectors which includes the hospitality, healthcare, religious, government, retail/e-commerce, upstream and downstream industries respectively.
Zillion deals tech solution which was formally known as Siemybase, has acquired a lot of experience over the years in the field of web technology that can be deployed at any time to create solutions for your various web technological challenges
Copyright © 2018 – 2021  Zillion Deals Tech Solutions. All Rights Reserved.